Pork is a versatile and sweet-tasting meat, compatible with many other flavor profiles. There are many options for processing your pork, particularly when you consider Smokehouse selections. Dunbar's operates an old-fashioned smokehouse (using hickory wood chips from North Carolina) to produce deli-style quality bacon, ham, and smoked sausages.
PORK DECISION CHART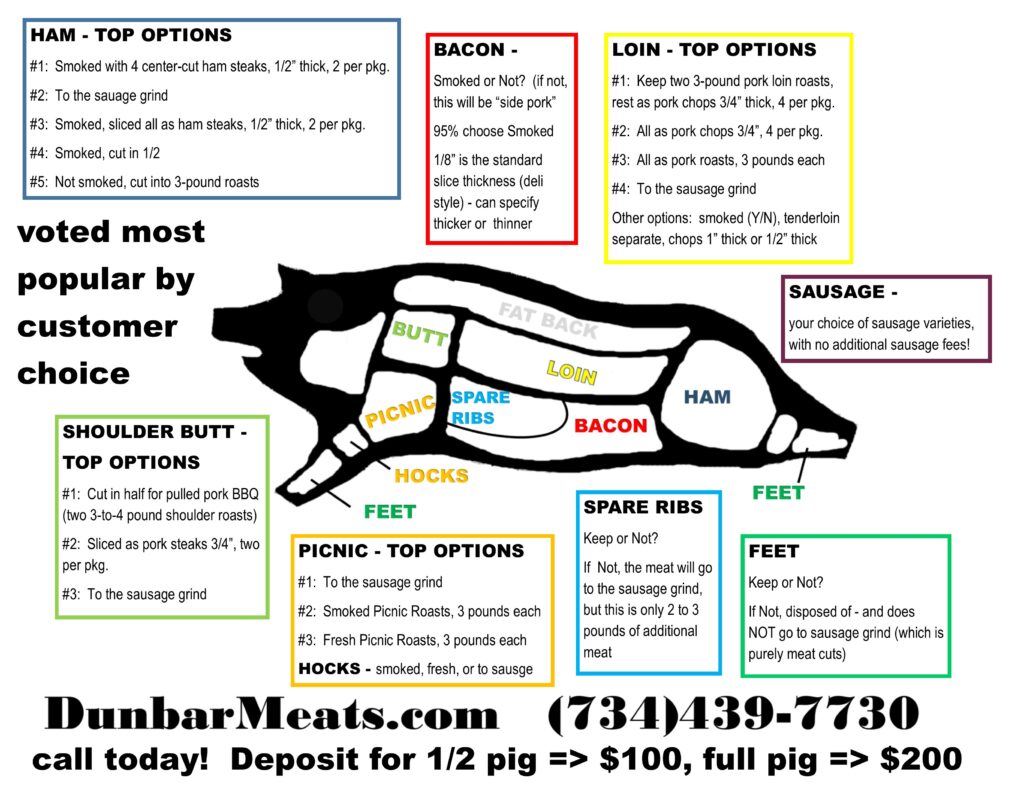 If you would like a pig or half-pig, Dunbar's will source a high-quality and naturally-grown local pig for you – call us for current prices and pickup dates, or stop by for a sample of smoked sausage…Paul Dunbar Sr. ("The Sausage Artist") has been making sausage for over fifty years, and every variety is delicious!
Reserve your order today 🙂 with a deposit of $100 for a half pig, or $200 for a whole. Your pork order will be ready for pickup approximately 3 1/2 weeks after processing begins. We will call or text you when your order is ready, and your remaining balance is due upon pickup of your order.
SAUSAGES
Sweet Italian and Hot Italian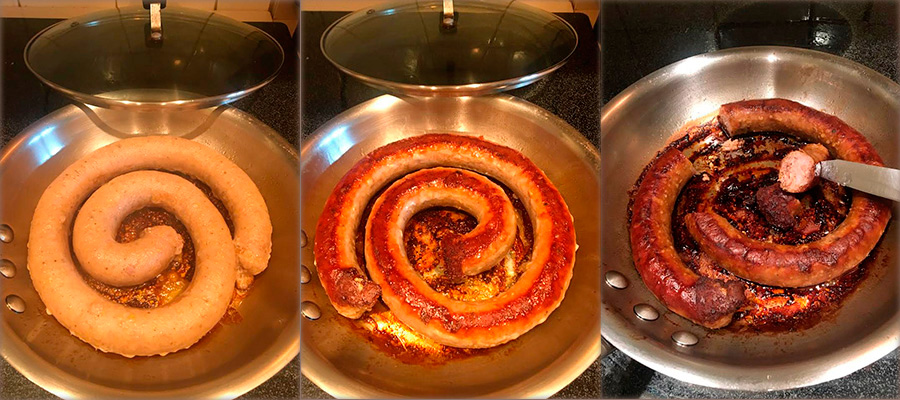 Bulk Sausage – Mild Bulk, Hot Bulk, or Southern Sage Bulk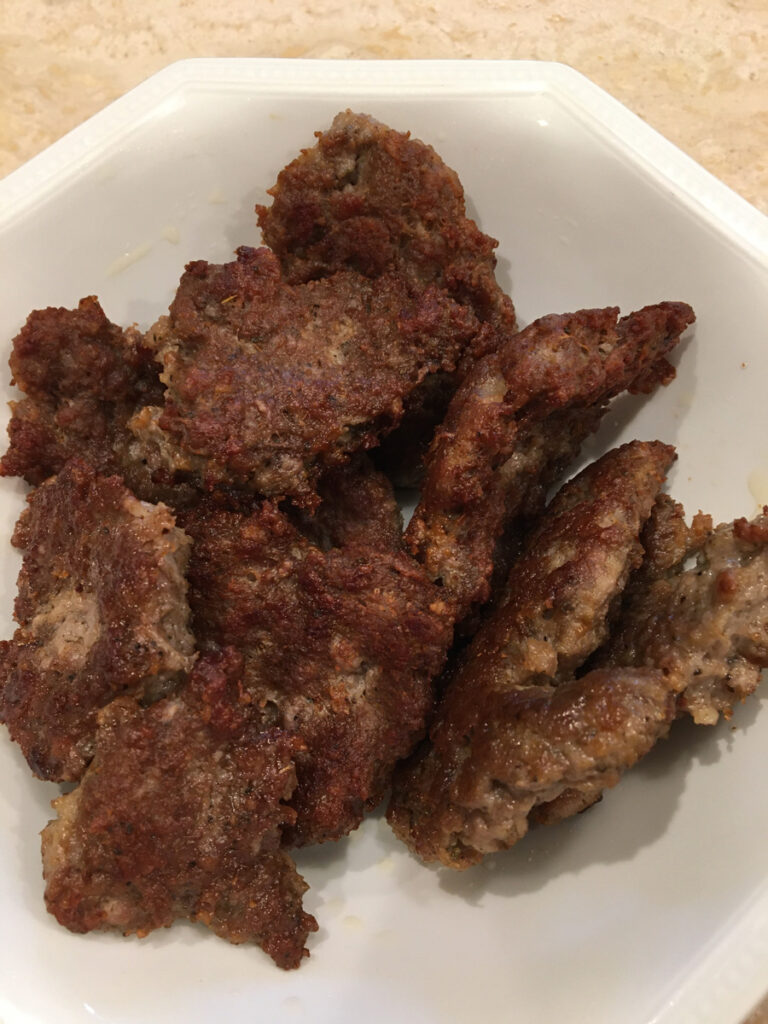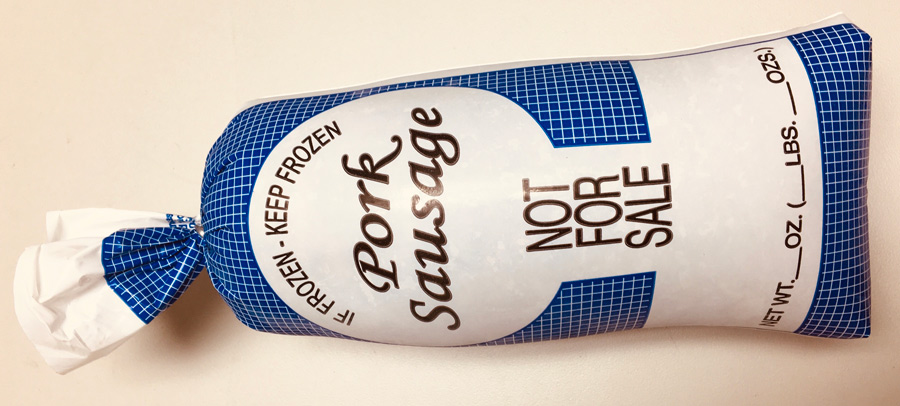 Bratwurst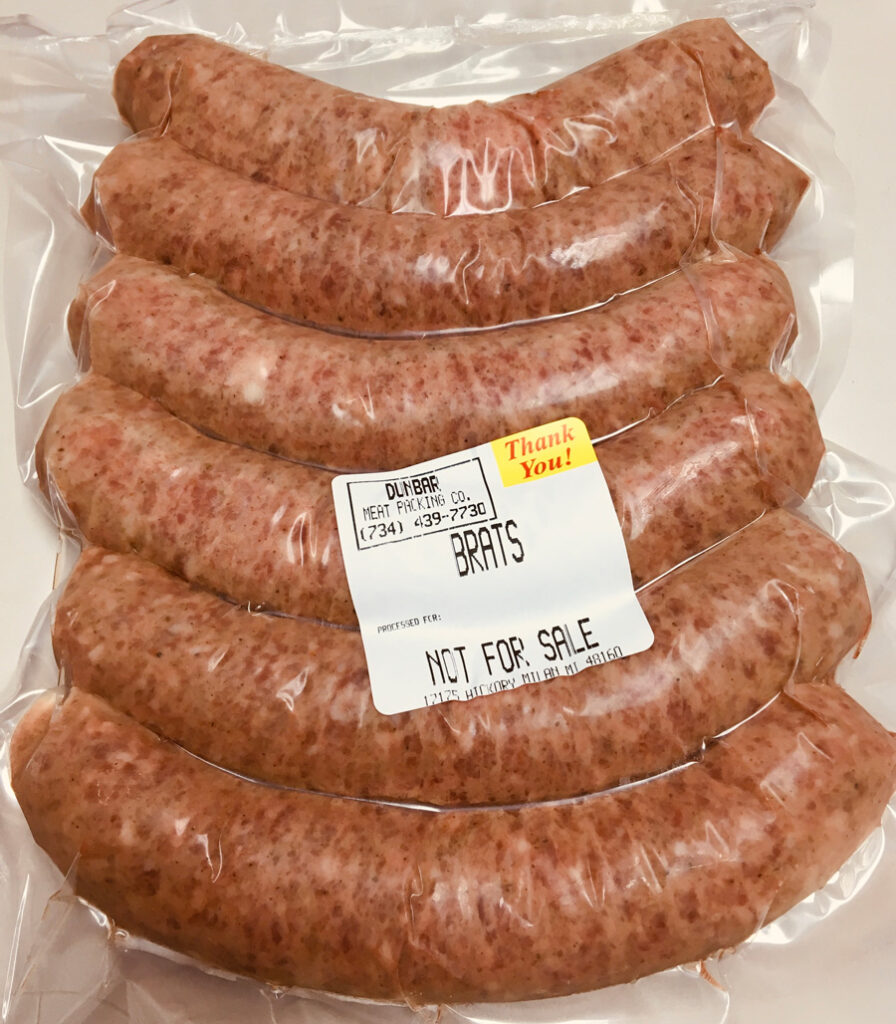 Smoked Kielbasa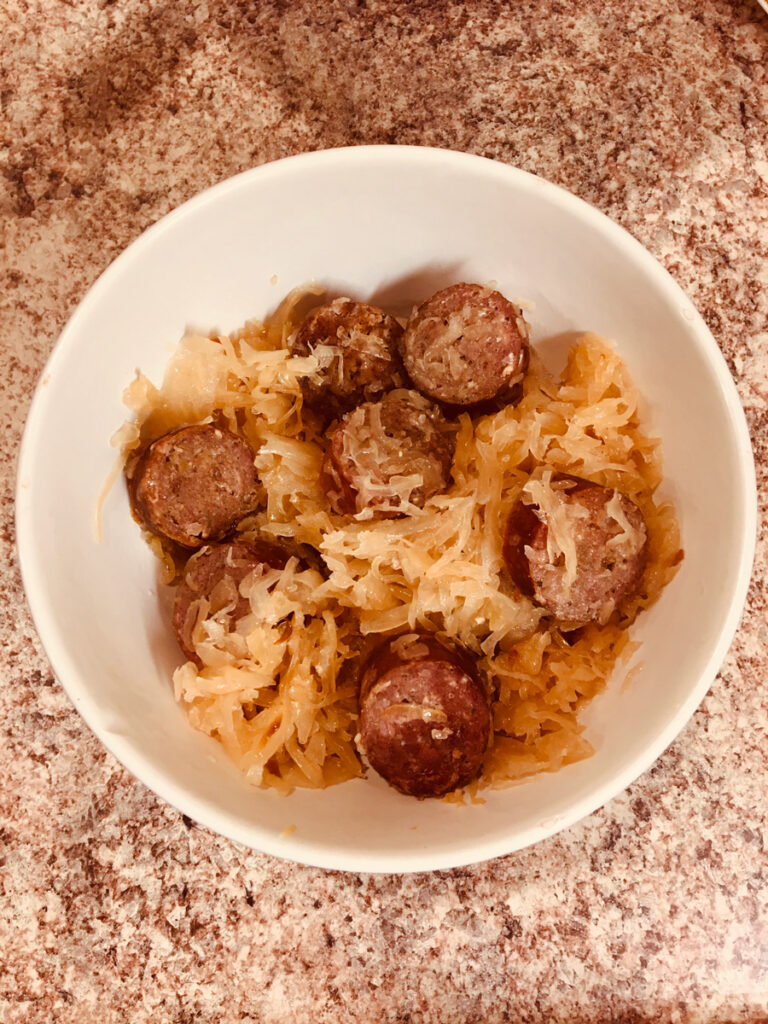 Hickory Smoked Sausage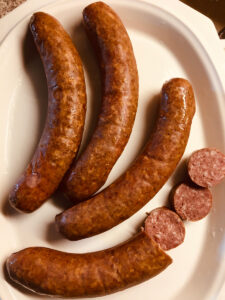 BACON AND HAM
Dunbar's Smokehouse produces delicious deli-style bacon and ham, as well as specialties such as smoked pork chops or smoked picnic roasts.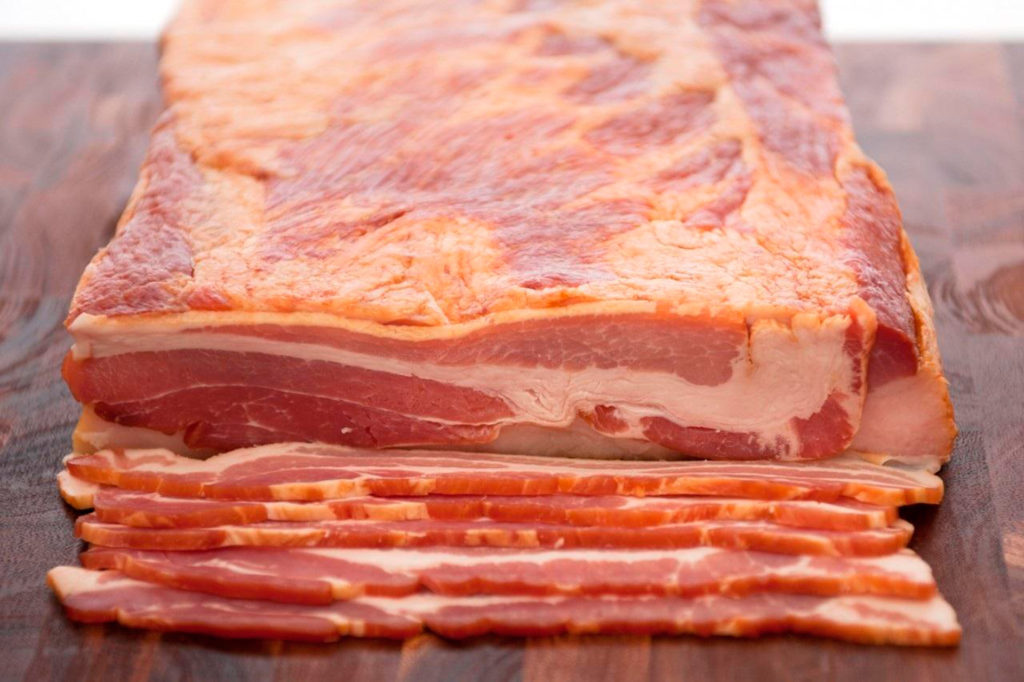 Smoked Hocks and Beans
Tasty and Nutritious!