starting at $480 (serves up to 100 guests) for a size "small" pig.
Nothing says "Summertime" like a hog roast, outdoor fun in the sun with friends and family. Delicious pulled pork BBQ with plenty of sauce, and all the trimmings on the side! But… there are also sad tales of hog roasts gone wrong, of hogs either undercooked or their fat catching ablaze and burnt to a cinder. Why not just relax and enjoy the day with your guests instead?
Dunbar's smokehouse can supply you with a fully-cooked and crispy brown roasted whole hog, picked up warm just before your party begins. It is roasted on a 30″ x 36″ stainless steel tray, which will load into the back of your SUV or pickup. Serve it directly from the tray, and return the tray when the party's done. No Muss, No Fuss!
Smokehouse-roasted hogs have a crispy hard shell skin, like a turtle shell. Your party guests will "ooh" and "ahh" the moment when you cut away the shell to reveal the pulled-pork BBQ meat below.
Seasoning (a blend of water, salt and spices) can optionally be injected into your hog prior to cooking, at no extra charge – for a very juicy and delicious BBQ. Just add sauce!
IF YOU PREFER, THE PULLED PORK CAN INSTEAD BE PROVIDED READY-TO-SERVE IN COMMERCIAL ROASTING COOKERS: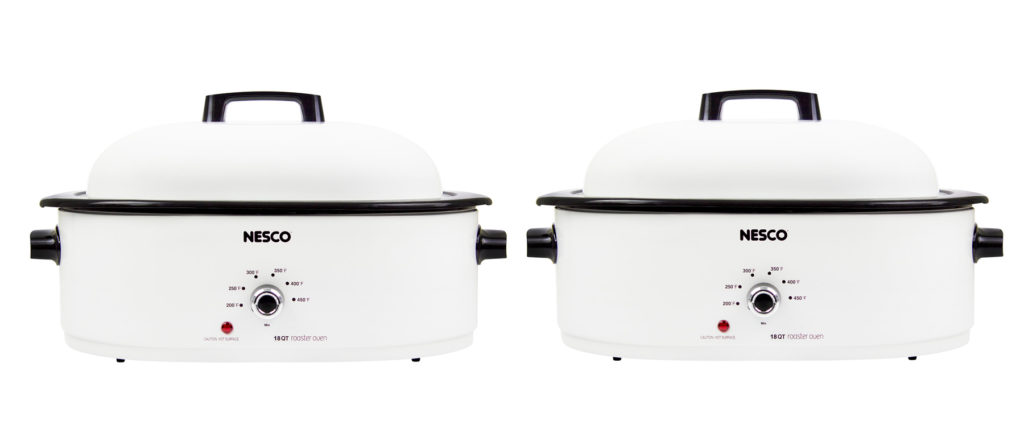 Contact Us Today to Reserve Your Event Date with a $200 Deposit
call 734-439-7730
Smokehouse Maximum Capacity is two (2) pigs each day. Weekend party dates are filling up now – don't miss out!
ENJOY!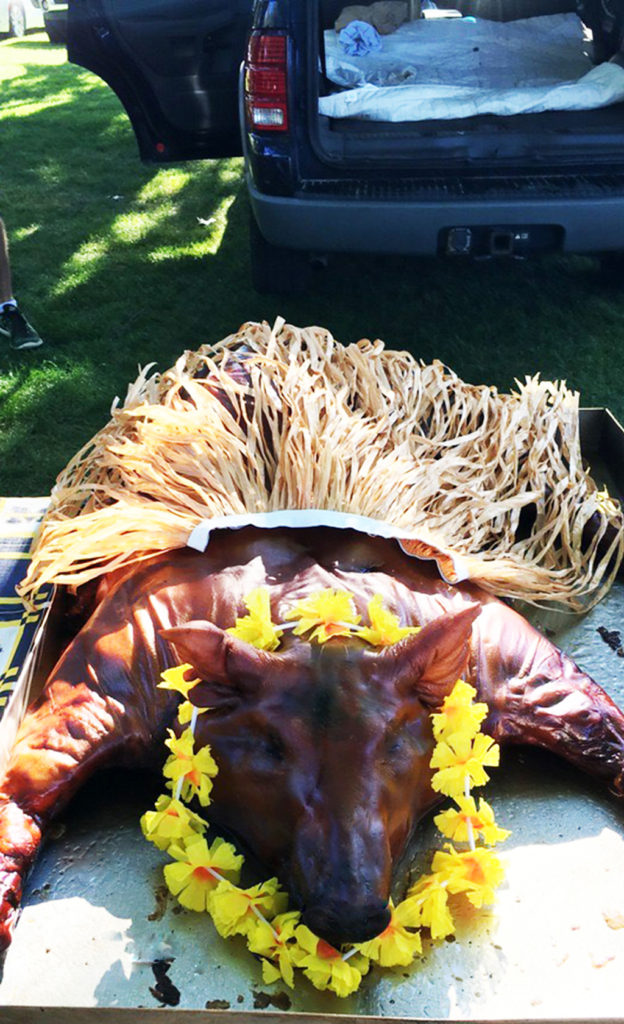 FOR A COMPLETE NO-MUSS NO-FUSS PIG ROAST, RELY ON ZILKE'S FARM KITCHEN FOR FRESH AND DELICIOUS HOME-MADE SIDE DISHES (Cole Slaw, Mac & Cheese, Potato Salad, Baked Beans) – EACH PAN SERVES 50 GUESTS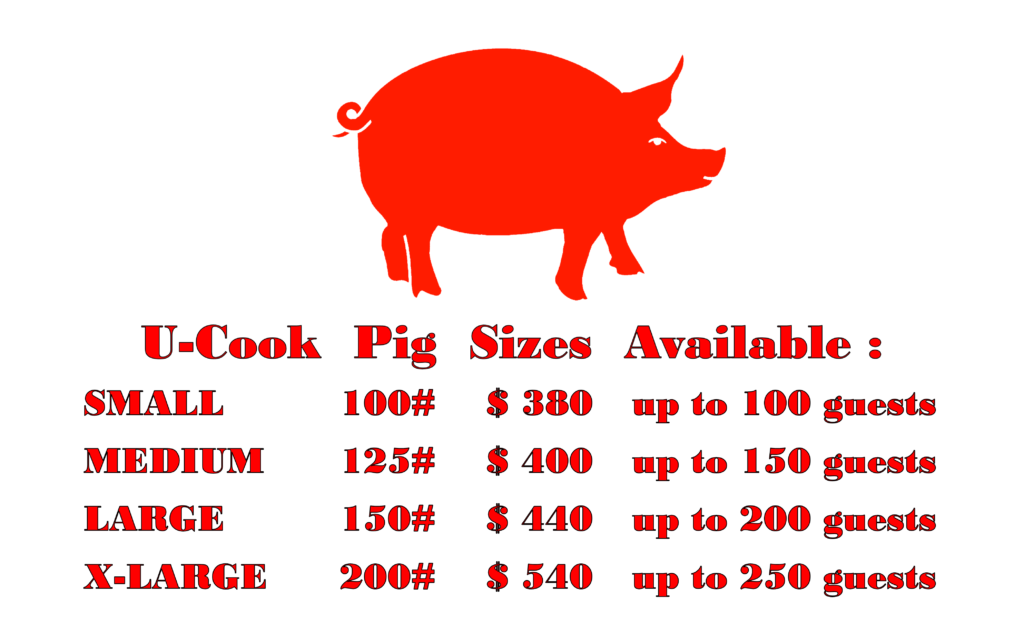 U-COOK PIGS
Dunbar's can also source quality pigs for U-Cook, if you prefer to do your own hog-roasting. Place your $200 deposit at least two weeks ahead of your event date, and we'll provide a ready-to-cook whole hog for you.
*Smokehouse Roasted and U-Cook Party Pigs are for the sole consumption of the owner of the animal, immediate family and non-paying guests – Not for Sale.
**Dunbar Meats acts as your agent to source and process a hog for you from a local small farm – we do not own the animal at any time, we simply provide services.